French-German Institute for Industry of the Future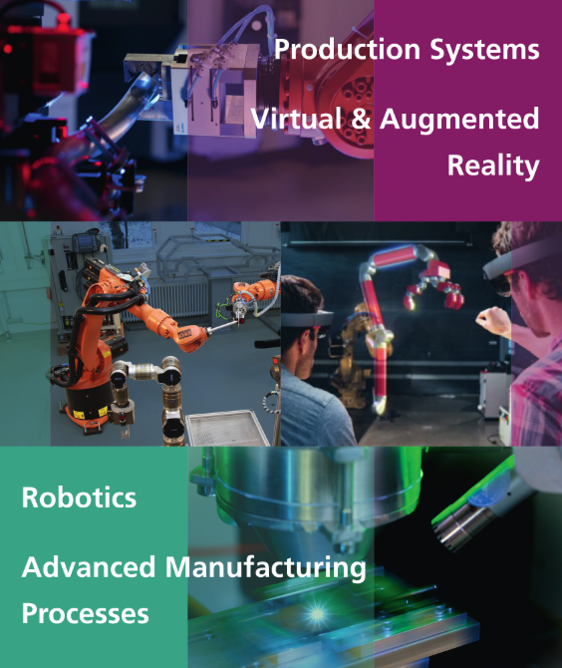 At the 1st French-German Conference for Industry of the Future, more than 80 scientists and industry representatives have discussed the impact of digitalization on industrial production. In Karlsruhe Castle, they reflected upon future industry tackling challenges of society such as growing world population, climate change, and increased demand for energy and resources. French-German Institute for Industry of the Future, a joint platform by Karlsruhe Institute of Technology (KIT) and the Ecole Nationale Supérieure des Arts et Métiers ParisTech, hosted the conference which was sponsored by the French Embassy in Berlin and the Deutsch-Französische Hochschule (DFH/UFA).
Welcome addresses underlined the significance of digital transformation regarding industry. "Now that those industries face a harsh competition, mainly coming from Asia, it is a necessity for Germany and France to seize the opportunity offered by the digital revolution to modernize our industrial apparatus," mentioned Dr. Jean-Jacques Pierrat, Counsellor for Science and Technology at the French Embassy. "I am very pleased to see that the scientific community, together with industrial partners, is mobilized in different research centers in order to move change forward." The rapid shift is supposed to present a big challenge also to education, as Lilla Merabet, Vice President Innovation and Recherche, Région Grand Est, put it: "We train highly talented young people at universities. Today, they do not know what their professional surrounding tomorrow will be."
Impulses by industry representatives and scientists revealed that the interaction of education, research and innovation lays the ground for the industry of the future. On this field, "French-German collaboration can be the core for a strong European collaboration", said Dr. Carsten Polenz, SAP. The partners from France and Germany should be the ones to develop standards. This met with the assumption of Philippe Darmayan, President Alliance Industrie du Futur, that "German-French cooperation helps economy and security of society."
The new French-German Institute for Industry of the Future wants to take an active part in this field. Professor Jean-Yves Dantan, Arts & Métiers, and Professor Volker Schulze, KIT, explained the bottom-up process leading to its foundation. It had stimulated and combined the expertise on both sides covering the four research axes production systems, robotics, virtual and augmented reality and advanced manufacturing processes. In the eyes of Fabrice Gautier, Faurecia S.A., this is an advantage: "The Institute deals exactly with the challenges industry meets."
The following discussion addressed various needs of future industry. It has to bring faculties and disciplines together, "especially in order to help industry to handle the complexity of digitalization", said for example Dr. Thomas Herlan, Herlanco GmbH. Other demands, the participants emphasized, are agility, entrepreneurial spirit, willingness for change management, new manufacturing concepts, services and models, a shift from product life cycle management to product performance lifecycle, a closer look on ergonomics and working conditions, specified education and training, a connection between digital technologies and advanced manufacturing technologies, as well as smart factories for fabrication and repair.
In his closing remarks, Thomas Hirth, Vice President for Innovation and International Affairs at KIT, summarized the perspective of future industry of finding solutions for huge problems. "We can achieve this only by strong cooperation of partners from industry, academia, politics and society, in nations like France and Germany, who are the motors of innovation in Europe, but also in regions like the Region Grand Est or the TechnologyRegion Karlsruhe."